Did you know that, according to Google, there were more than 129,864,880 books in existence as of 2010? With over 1 million books self-published in 2017 alone, that number is sure to be a lot higher today.
As marketers and storytellers, we greatly value good reads and even have two book clubs within our office. We know that books have the power to transport and transform us. In our increasingly hustle-based culture, books are often the best place to step back from the pace of our everyday realities to find inspiration or just a good ol' escape.
They say that no two people ever read the same book, and that's a pretty incredible concept. Not only do books give us the opportunity to get to know ourselves better, but they also give us the chance to get to know each other better when we talk about what we've read – whether that's in a book club, in the elevator, or by the coffee machine.
So what does a digital agency read? To help you sift through the millions of books out there to choose from, we put together a list of 24 books our team is reading right now. From WWII to meditation to Silicon Valley – we're bound to be reading about something that interests you.
Which one will you be adding to your reading bucket list? 
Who's reading it: Erin Asselta, Event Production Manager 
Who's reading it: Jordan Person, Executive Director of Business Development & Communications
Who's reading it: Damian Bazadona, President & Founder
Who's reading it: Rachel Feldman, Audience Insights Analyst 
Who's reading it: Arlene Ulibas, Director of Search & Analytics 
Who's reading it: Meg Crociata, Account Executive
Who's reading it: Rob Shapiro, Senior Copywriter 
Who's reading it: Hailey Molina, Media & Insights Intern
Who's reading it: Stephanie Connors, Executive Assistant 
Who's reading it: Pippa Bexon, Director of Client Services
Who's reading it: Maureen Murray, Business Development Coordinator  
Who's reading it: Nicole DaCosta, Operations Assistant 
Who's reading it: Matt Miller, Jr. Creative Strategist 
Who's reading it: Mara Winkler, Director of Paid Media
Who's reading it: Diana Morgan, Search Marketing Analyst 
Who's reading it: Dana Abrams, Project Management Supervisor 
Who's reading it: Matthew Martine, Account Executive
Who's reading it: Katryn Geane, Director of Client Services
Who's reading it: Nikki DeGisi, Media Planner 
Who's reading it: Nicole Pieri, Jr. Community Manager 
Who's reading it: Regina Mogilevskaya, Copywriter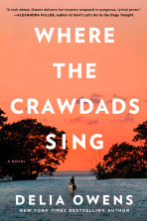 Who's reading it: Meghan Bartley, Account Supervisor 
Who's reading it: Sarah Sheppard, Senior Account Executive 
Who's reading it: Sonya Matejko, Communications Manager 
 "Keep reading. It's one of the most marvelous adventures that anyone can have." – Lloyd Alexander